WHY BODYHEALTHTODAY GEN-X HANDSET?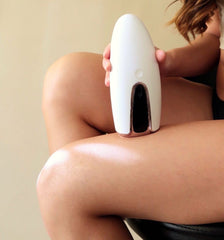 Effective & Quick
The GEN-X Home IPL was built to deliver results. On average, customers see 80% visible hair reduction in just 4 weeks¹  

SHOP NOW
Skin Friendly
Clinically tested & certified safe for home use. 8 levels of intensity to cater to various skin types. Your safety is our utmost priority.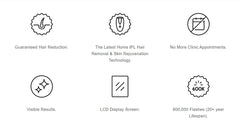 Save time and money. Best purchase...I work long hours, have 2 kids and I don't have the luxury of time to visit a laser salon. I'm glad that I tried Bodyhealthtoday Gen-X Ipl device, I can do it in the comfort of my own home. After using this product for the past several weeks I have observed a massive change in my hair growth (underarms and bikini line). Hair has thinned so much and almost not visible.''

Ashley G.
I would highly recommend this IPL home laser. I've been using the laser for about 7 weeks now and have begun to see the results I'm looking for! I suspect that it will take longer than the suggested 10 weeks, but I figured that before I bought the product. If you are patient, don't feel like going into a salon to receive laser hair removal treatments, and want to save a lot of money for quality hair removal, I would definitely recommend this product.

Giorgia K.
I have tried the another at home laser hair removal device before and I have tried this one and believe me when I say this, but I have seen way more results after a couple of uses using the this IPL device compared to the cheaper and nastier one. Very happy!

Elise E.
"The best hair removal device. I was skeptical on whether this would really work or not. I've used it four times and can already see a huge huge difference! Highly recommend it especially if you've been shaving, waxing and doing expensive laser treatment all your life. Crazy to think how much money this would save people who get hair removal services when they could do them at home.''


Melanie L.
Love it! Highly recommend. I love the cute pink device pouch as well. Anyways, I inherited the genes of my Dad so Im just an absolute hairy woman being! LOL. So far I love the results, lessen the time I need to shaved.. feeling clean and for hygienic reason I want no hair on bikini and armpit. Thank You BodyHealthToday!

Lisse G.